If you have been following our blog over the last couple of months, you may be aware that several manufacturers have recalled millions of vehicles over airbag defects, including General Motors.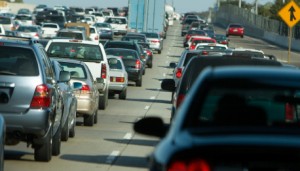 Sadly, the company has been plagued by other recalls lately, in addition to the airbag recall. With this in mind, recently, GM announced that it was recalling 81,000 cars because of problems that can allegedly cause the power steering in a vehicle to fail.
According to the Associated Press, the power steering vehicle recall pertains to 2006-07 Chevrolet Malibu, Malibu Maxx and Pontiac G6 models. GM said drivers might experience a total power steering loss in these vehicles, which may result in greater driver effort to control an automobile at low speeds.
According to the AP, the recall is actually an expansion of a previous one announced last year involving about 1.3 million vehicles. Again, if you ever have concerns about a recall, you can visit the safercar.gov website to search for information by a VIN.
The Importance of Legal Counsel in a Vehicle Recall Case
This recall is not a positive sign when it comes to vehicle safety. Remember, people have been killed and catastrophically injured in defective motor vehicle accidents.
Many times, auto manufacturers attempt to settle with defective vehicle accident victims. Keep in mind though, if you are ever involved in an accident and a company offers you a settlement, it may be in your best interest to seek counsel before accepting compensation.
Companies often want to make sure that they can keep costs low when it comes to injury settlements—by working with an attorney, you could potentially make sure that you receive the largest amount of compensation you may be entitled to receive following a defective vehicle accident.
Did You Know? As of January 1, GM had received more than 4,300 injury claims relating to its ongoing ignition switch recall.
Koonz, McKenney, Johnson & DePaolis L.L.P.