Do you own a vehicle involved in the worldwide Takata airbag recall? Make sure you check the safety of your vehicle and find out about the recall by visiting the safercar.gov website to search by its VIN.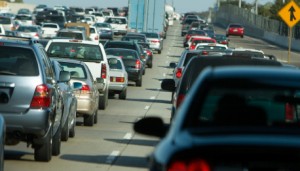 As we have reported, Takata airbags have been linked to death and personal injuries. The airbags can allegedly open with too much force and spray vehicle occupants with metal shrapnel.
So far, about 11 million vehicles with Takata air bags have been recalled in the U.S., where at least four deaths have been linked to defects. In one case, a Florida resident died after metal shards entered her neck.
Chrysler Announces "Field Actions"
In America, most of the recall efforts have been geographically based, angering many safety experts who have complained that the manufacturers have been irresponsible and are ignoring the fact that many people travel or move across the country.
The recalls have been limited to locations with "absolute humidity," such as Florida, Puerto Rico and Guam. Recently, USA Today announced that Chrysler was expanding its repair efforts worldwide, adding to its list 3.3 million vehicles, including 2.9 million in the U.S.
Technically, Chrysler is calling its activities "field actions," rather than recalls, according to USA Today, as neither it, nor Takata, are acknowledging safety defects while making the repairs.
Can I File a Lawsuit If an Airbag Injures Me?
Speak to our attorneys if you have been involved in a defective motor vehicle accident. We can investigate your crash to determine if a product played a role.
We often work with manufacturers who attempt to settle litigation and are willing to fight for you to obtain damages. For more information about defective products, you can visit our Facebook and Twitter pages.
Koonz, McKenney, Johnson & DePaolis L.L.P.
Maryland, Washington, D.C. and Virginia Injury Attorneys
Source: http://www.usatoday.com/story/money/cars/2014/12/19/fcaus-chrysler-takata-airbags-recall/20656893/