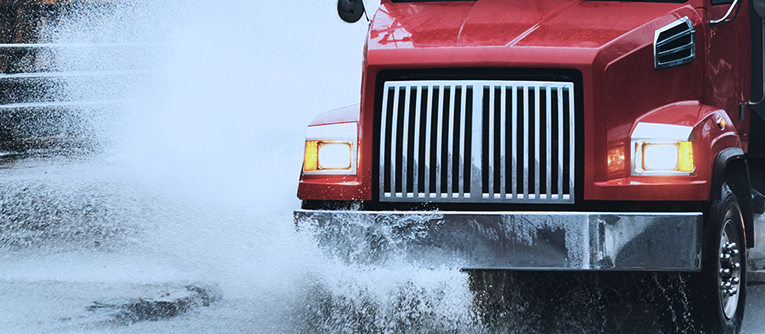 Truck accidents can be far more devastating and complicated than any car accident. Trucks can weigh as much as 30 times more than a car, making it more likely for an accident to result in significant injuries and possibly fatalities. If you have suffered serious injuries or have lost a loved one due to a Northern Virginia truck accident, speak to a highly knowledgeable personal injury lawyer at Koonz McKenney Johnson & DePaolis LLP. We offer free consultations, contact our office today so we may discuss your case.
Why Choose Koonz McKenney Johnson & DePaolis LLP for Truck Accident Claims in Northern Virginia?
We can advocate for you because we have the knowledge and experience of over 38 years in the handling of truck accident cases.
Any concerns about legal fees should not prevent you from pursuing justice, which is why there are no out-of-pocket fees for you. You only pay when we win.
We will keep you informed every step of the way and answer any questions you may have in relation to your truck accident case.
Common Causes of Truck Accidents in Northern Virginia
The most common causes of truck accidents involve driver error:
Fatigue
Truck drivers usually have to meet strict deadlines and will drive long hours in order to do so. The Federal Motor Carrier Administration (FMCA) requires truck drivers to log working hours and breaks, but some truckers falsify their logs and continue to drive although exhausted.
Substance Abuse
In order to cope with job demands and lifestyle, some truckers may turn to drugs or alcohol and drive while under the influence.
Reckless or Distracted Driving
Other vehicles on the road are in danger when a truck driver performs improper lane changes, fails to yield, drives aggressively, used a cellphone, adjusts the radio, eats while driving, or misjudges a stopping distance.
Other causes of truck accidents include unsafe or unsecured loads, overweight trailers, hazardous cargo, defects with a truck's design, and failing to or improperly maintaining a truck.
Types of Truck Accident Injuries in Northern Virginia
The common types of injuries a truck accident victim may suffer from are:
Head and Brain Injuries
Neck and Back Injuries
Broken Bones
Lacerations
Scarring
Soft Tissue Injuries
Internal Injuries / Organ Damage
Spinal Cord Injuries
Paralysis
Wrongful death
What damages can I seek compensation for in a Virginia Truck Accident Claim?
Whether you are recovering from moderate injuries or facing a permanent disability, the physical and psychological repercussions of a truck accident can be severe. You may be out of work for a long period of time or work may no longer be an option for you, causing an additional financial burden. You may be able to be compensated for these types of damages:
Property damage
Medical expenses (past and future)
Wage loss (past and future)
Loss of earning capacity
Loss of enjoyment of life
Who can be found liable for a truck accident in Northern Virginia?
Depending on the circumstances surrounding truck accidents, there are multiple parties who may be liable for any injuries caused, including:
The driver of the truck
The owner of the truck
The company or person who leased the truck from the owner
The tire, parts, or truck manufacturer (defective product liability)
The truck's cargo shipper or loader (if cargo was loaded improperly)
Why You Need a Northern Virginia Truck Accident Attorney
A truck accident attorney will take quick action to investigate the collision, which is critical to the process of identifying all liable parties and to the success of your case. All evidence will be gathered on your behalf and reviewed so that the cause can be determined. If multiple parties are liable, it can be extremely stressful to deal with several insurance companies at once. Your attorney will negotiate with each one, individually, and work towards obtaining fair settlements on your behalf. If negotiations are unsuccessful, an experienced trial attorney will file suit and pursue compensation for you in court.
Contact Our Northern Virginia Truck Accident Legal Team Today
We have the legal knowledge and track record to successfully handle your truck accident claim. Discuss your case with a highly experienced truck accident lawyer at Koonz McKenney Johnson & DePaolis LLP today. Call or fill out our online contact form to schedule a free consultation.