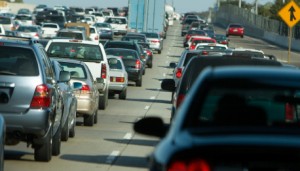 Last month, a Metrobus accident in the Northeast D.C. area injured 11 passengers, one of whom was a 7-year-old boy who was thrown head first into a pole upon impact. The boy sustained a traumatic brain injury, while the rest of the passengers sustained non-life-threatening injuries. The driver in the van that hit the bus was cited for failure to control speed and failure to keep in the proper lane.
How to Safely Share the Road and Avoid a Metrobus Accident in DC
It's easy to lose patience while driving behind a city bus. The slower speeds and frequent stops can lead to frustration. However, speeding, tailgating and expressing road rage will not make a bus drive any faster. In fact, it only puts you, the passengers and other drivers at risk for a crash.
If you're driving behind a bus, you should follow at a further distance than you normally would in order to get a better view of what may be in front of the bus. Following at a further distance also increases your stopping distance, which would be useful considering you can expect the bus to make frequent curbside stops on the right side to pick up or drop off passengers.
Though it may be tempting, do not cut off a bus when it is approaching a vehicle in front of it. If you cut in too quickly from either side, you are likely in the bus driver's blind spot and he won't see you until you are directly in front of him. Moreover, this type of maneuver is made even more dangerous by the fact that buses take 40 percent longer to stop than normal vehicles.
Speak To A D.C. Personal Injury Attorney
If you were a passenger injured in a bus accident, it is important to consult a Washington, D.C. personal injury attorney who can assess your situation and help explain your rights moving forward.
The Washington, D.C. personal injury attorneys at Koonz McKenney Johnson & DePaolis LLP help those injured in transportation accidents. Contact us for a free consultation.
Source: http://patch.com/district-columbia/washingtondc/7-year-old-boy-injured-metrobus-collision-dc