Were you injured by a defective Takata airbag? Do you have concerns that a defective airbag may have played a role in your loved one's death?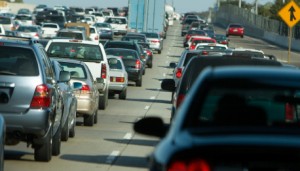 Updating a blog post we brought you recently, the family of a Florida woman who was killed following a car accident involving a Takata airbag has filed a wrongful death lawsuit.
Interestingly, following Hien Tran's death, investigators thought that she might have suffered stab wounds in her neck. It was later discovered through a letter in her mailbox about the airbag recall from Honda that the defective product may have played a role in her death.
The defective airbags allegedly can open with too much force and spray occupants with metal shrapnel. There have been more than 14 million vehicles from 11 automakers recalled worldwide due to concerns about airbags.
Tran's family accuses Honda of "failing to adequately warn car owners about the potential dangers, even after it had issued recalls and received reports about air bag-related injuries and deaths."
In addition to the Tran wrongful death lawsuit, Takata, Honda and other auto manufacturers are facing several personal injury lawsuits, as well as class action litigation from people who say that their vehicles' values have lowered.
Who Should I Speak to If My Loved One Is Injured by a Defective Auto Part?
If you have been injured or have lost a loved one because of a defective auto part, you should contact an attorney immediately. It is important to have a vehicle accident investigated if you have concerns. An attorney could potentially file a claim on your behalf.
If you believe that you have been affected by this recall, you can visit our Facebook and Twitter pages for more information.
Koonz, McKenney, Johnson & DePaolis L.L.P.
Maryland, Washington, D.C. and Virginia Injury Attorneys
Did You Know: If you want to check your vehicle for a recall, you can visit the NHTSA's website where you can browse notices by VIN number.
Source: http://www.reuters.com/article/2014/11/17/us-autos-takata-lawsuit-idUSKCN0J122N20141117