According to WBOC-TV, on May 7, a contract worker was electrocuted and another employee was injured at a Westover power plant.Electrical accidents happen all the time on construction sites.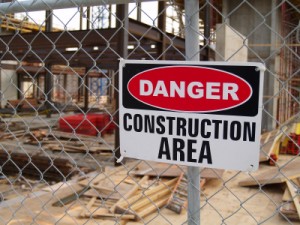 The Maryland Department of Corrections said the contract worker was employed by General Electric and was doing work at the plant located on the grounds of the Eastern Correctional Institution.
Thankfully, the worker who was injured is expected to survive. An investigation into the incident is ongoing. The plant is reportedly owned by Maryland Environmental Service, which supplies electricity to ECI, the state's largest prison. Further information about the incident has not been released to the public.
Unfortunately, electrocution or electrical shock is one of the biggest killers of employees on jobsites in America. Each year, an estimated 1,000 people die in the United States because of electric shock, according to the National Institutes of Health.
Electrocution incidents on worksites can include people experiencing shocks due to faulty wiring or instances where workers are struck by lightning in bad weather.
Our Attorneys Help With Electrical Accidents and The Victim's Families
While it may prove difficult in the aftermath of an incident, if your loved one is killed in a workplace accident, you should speak to our attorneys.
Our lawyers can determine how and why a fatal accident occurred, and help you proceed with litigation. You may be entitled to workers' compensation death benefits, or you could potentially file a wrongful death or third-party claim.
All employers have a duty to create a safe work environment and to eliminate potential safety hazards. Your loved one should not have been made to suffer due to an employer's incompetence or recklessness.
Visit our social media sites for more information about workplace and construction accident news in Maryland.
Koonz, McKenney, Johnson & DePaolis L.L.P.
Source: http://www.wboc.com/story/29006662/one-worker-killed-another-injured-at-eci-power-plant