The National Highway Traffic Safety Administration has announced that it has loaded all of the affected VINs for vehicles involved in the Takata airbag recall into its database.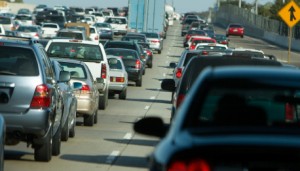 The NHTSA database can be reached by clicking here. The agency recommends that even if you checked the database recently, you should do it again because models were added, including multiple Toyotas.
If your vehicle is involved in the airbag recall, you should contact a local dealer to schedule an appointment for a free part replacement. The Takata airbags can allegedly spray vehicle occupants with metal shrapnel if they are involved in an accident.
As of last week, the defective airbags had been blamed for seven deaths and more than 100 injuries, according to the NHTSA. Aside from Toyota, manufacturers involved in recall include BMW, Chrysler, Daimler Trucks, Ford, GM, Honda, Mazda, Mitsubishi, Nissan and Subaru.
It is estimated that more than 34 million vehicles worldwide have been affected by the recall.
Injured By a Defective Auto Recall Part? Speak to Our Attorneys
It is shameful that the company put out this many defective parts, which have resulted in injuries and death.
Remember, you can hold a manufacturer liable if a defective product has harmed you. Speak to our attorneys about your legal rights. You could be part of a mass lawsuit or settlement.
You can visit our social media sites by clicking on the icons on this page—we update our sites regularly, with safety recall news.
Koonz, McKenney, Johnson & DePaolis L.L.P.
Source: http://www.mcall.com/news/local/watchdoghttps://koonz.com/blog//mc-complete-list-now-available-of-vehicles-in-takata-air-bag-recall-20150622-story.html