We have been reporting about the General Motors recall initiated this spring involving more than 2 million cars with ignition-switch defects for several months in attempt to warn readers about the dangers associated with the vehicles.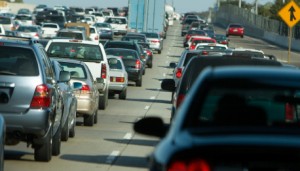 The recall has been linked to dozens of accidents and 19 deaths, although some consumer advocates say the numbers are much higher than what has been reported.
The ignition switch on the vehicles involved in the recall can allegedly cause an engine to stall, shutting off power steering and braking functions. The recall affects several vehicle models, including the Saturn VUE, Cadillac ATS, Chevrolet Impala, Chevrolet Aveo, Pontiac G3 and Chevrolet Spark.  
Unfortunately, large amounts of people have not turned in their cars to have the ignition switches repaired. According to Newsday, eight months after the recall, fewer than half of the owners of the vehicles have taken their vehicles in for maintenance.
The news source reported that because of the low number, GM has taken to Facebook and other social media sites to get more vehicle owners to get the automobiles repaired. Additionally, the company has said that it sent out letters to owners and made phone calls to raise awareness.
Can I Speak to an Attorney about an Accident Involving a Recalled Car?
Companies should be held accountable when they sell products that injure or kill people. If you were hurt in an accident related to a faulty GM vehicle, you need to speak with our experienced defective product lawyers.
Our lawyers can determine if you are entitled to compensation. You should contact us before reaching out to GM about a possible settlement. Remember, if you settle your case, you may give up your right to hold GM liable through a civil lawsuit, and you may receive significantly less compensation.
Let the experienced attorneys at Koonz, McKenney, Johnson & DePaolis handle your recall case with experienced counsel.
Koonz, McKenney, Johnson & DePaolis L.L.P.
Maryland, Washington, D.C. and Virginia Injury Attorneys
Sponsored by: Attorney William P. Lightfoot
Source: http://www.newsday.com/classifieds/cars/gm-uses-facebook-calls-to-get-recalled-cars-fixed-1.9490428