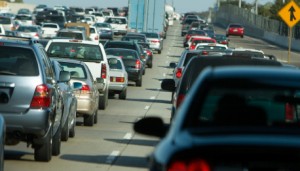 It's well established that motorcycles have a reputation for being unsafe. In 2006, there were 35 times more fatalities from motorcycle accidents than car accidents. Because these numbers are so high, it always helps for riders to understand the leading causes of motorcycle accidents in order to avoid them while out on the road.
How to Avoid Causes of Motorcycle Accidents
Cars making left-hand turns – This is one of the most dangerous hazards to motorcycle riders. Approximately four out of 10 motorcycle and car collisions involve cars that make a left-hand turn. This can occur when a car strikes a motorcycle as it travels through an intersection or is passing the car on the left hand side. Motorcycle riders can
How to avoid it – The best thing you can do as a motorcycle rider is to be observant and look for signs that a car may turn in front of you. When you approach an intersection, slow down, be ready to hit the brakes and take evasive action. Also, be aware that gaps in traffic usually mean there is a possibility that a driver could try and fill that gap.
Lane splitting – Lane splitting is when a motorcycle drives between two lanes of traffic that is stopped or moving slowly. The close proximity, reduced space for maneuvering and the fact that most cars don't know to anticipate any vehicle passing can create a dangerous situation.
How to avoid it – While most motorcyclists split lanes in order to avoid being rear-ended in areas with congested traffic, some only lane split because they are impatient and do not want to wait in traffic. The latter motorcycle rider often speeds in between lanes and is more susceptible to an accident. If you're worried about being rear-ended and you must lane split, make sure you proceed slowly and carefully between the cars. Keep an eye on car wheels for indications one may turn in front of you.
Blind spots – When cars don't check their blind spots, it is easy for them to turn their giant, metal vehicle right into a motorcycle rider.
How to Avoid it – As a motorcycle rider, you must be aware that your motorcycle is much smaller and cars (especially SUVs) can have some pretty big blind spots. Be aware of where the blind spots are and try to spend as little time in them as possible. Stay out of the faster-moving lanes, which is where cars in slower lanes will likely pull into. Look for signs that a car is changing lanes, such as tail signals, turning wheels and drivers who are checking their mirrors.
How a D.C. Motorcycle Accident Lawyer Can Help
If you are involved in a motorcycle accident, insurance companies can intentionally complicate the process of allowing you to recover compensation, even if the accident occurred due to a car driver's negligence. In some states, motorcycle riders are not even permitted to carry Personal Injury Insurance Protection (PIP), which would normally extend the coverage to motorcycle accidents. However, just because you aren't driving a car doesn't mean you are not entitled to compensation for any injuries you've sustained, especially if that accident was caused by another driver's negligence.
If you've been involved in an accident, consult with a personal injury attorney immediately to understand what your rights are in the situation.
The Washington, D.C. personal injury attorneys at Koonz McKenney Johnson & DePaolis LLP help those injured in transportation accidents.