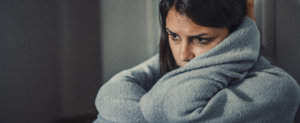 A sexual assault can change your life in countless ways. Victims may experience altered mental and emotional states, severely impacted personal relationships, and the need for ongoing therapy. In some cases, trauma is so severe that an individual's earning ability and other essential life functions are impacted. Yet even when the perpetrator is punished, criminal proceedings don't generally compensate the victim. 
When a sexual assault takes a serious toll on your life, a personal injury lawyer can work to build a case for compensation in a civil lawsuit. No amount of money can repair the damage done, but a lawsuit can help provide financial security as the victim works to heal the trauma and move forward with life. 
If you've been the victim of a sexual assault in Northern Virginia, help is available. Contact Koonz McKenney Johnson & DePaolis LLP today to schedule a free consultation about gaining compensation. 
Reasons for a Sexual Assault Lawsuit in Northern Virginia
Sexual assault refers to any type of non-consensual sexual act. A sexual assault should be promptly reported to the police, and a guilty conviction usually brings fines and jail time. 
However, the fines paid in a sexual assault case go to the state, not the victim. It's often possible for a victim to be eligible for compensation, but they must take additional legal action. 
A civil lawsuit is how the victim can seek compensation. Some reasons to initiate a civil lawsuit after sexual assault include the following: 
Pain and suffering

Emotional distress

Mental anguish

Medical bills

Counseling costs

Lost wages
After a sexual assault, victims may develop medical issues or struggle emotionally. Some may have trouble resuming work and other duties or develop conditions like PTSD that greatly reduce their quality of life. These are all valid reasons for seeking compensation.
Damages
The laws in Northern Virginia require a high level of proof for a criminal conviction over sexual assault. Fortunately for victims, it's possible to bring forth a civil case regardless of whether criminal proceedings resulted in a conviction. 
Sexual assault is a form of personal injury. The laws for victims in Northern Virginia provide for three types of damages payments: 
Economic damages

Non-economic damages

Punitive damages
Economic damages can be pursued for actual costs stemming from the assault, like medical bills, counseling fees, and missed wages. 
Many lawsuits focus on seeking non-economic compensation. This is money sought for issues that don't have a set dollar amount attached. Emotional damage, PTSD, and reduced quality of life are all items that fall under non-economic damages. 
Punitive damages are rarer and tend to only be awarded by a judge in more extreme cases as a form of punishment for the perpetrator. 
Sexual Assault Liability in Northern Virginia
One issue a sexual assault victim may face when seeking compensation is the financial standing of the perpetrator. 
Many civil lawsuits rely on insurance policies to provide compensation, like in an auto injury accident. Sexual assault is less likely to be covered by a personal insurance policy, which means the source of compensation might be harder to identify. 
This is why the question of liability is of huge importance in a sexual assault lawsuit. Liability equates to responsibility in a lawsuit. If one party can be shown to be guilty of negligence, they're liable for the damages and must pay. 
Sexual assault attorneys often gain compensation for victims by pursuing third-party liability based on where it took place. Types of claims that might be possible include: 
Negligent supervision

General negligence
If the assault occurred in a place like a school, church, or other organization, there might be a case for liability based on matters like inadequate oversight or screening. 
When an assault occurs in a public place, it may be possible to build a case for liability by showing that poor lighting, lack of security, and other elements contributed to the assault. 
Often in third-party claims, there are insurance policies in place that can provide compensation in the event of a lawsuit. 
Reach Out to Koonz McKenney Johnson & DePoalis LLP Today
Gaining victim compensation after a sexual assault in Northern Virginia can be difficult, but it's possible with an experienced lawyer who knows how to identify and build a case for liability. 
An experienced attorney will help you by: 
Collecting evidence and testimony

Building a strong case showing damages and liability

Identifying a target compensation value

Negotiating a settlement on your behalf

Advocating for you in court
Sexual assault can take a life-altering toll on a victim. A compassionate attorney with experience handling these types of claims can help you gain the compensation needed to cover counseling and other expenses as you move forward. 
Koonz McKenney Johnson & DePaolis LLP is an established personal injury firm that has recovered over one billion dollars in compensation for injured clients. When another causes harm to you, compensation is possible. Contact Koonz McKenney Johnson & DePaolis LLP today to discuss how to seek compensation.