An unexpected death is devastating, especially when caused by the negligence of another party. Whether the loss occurred due to an auto accident, through the use of a defective product, medical malpractice, a construction accident or another cause, the wrongful death lawyers at Koonz McKenney Johnson & DePaolis LLP can assist you at this painful time. Our Fairfax wrongful death lawyers have the extensive knowledge and skills needed to seek compensation on your behalf. Contact us to schedule a free consultation today. 
Why Choose Our Fairfax Wrongful Death Attorney?
We understand no amount of money will alleviate your suffering, but we are dedicated to helping your family avoid financial hardship.
We have been reliably representing families in wrongful death cases for over 38 years.
You will only pay for our services when we successfully resolve your case.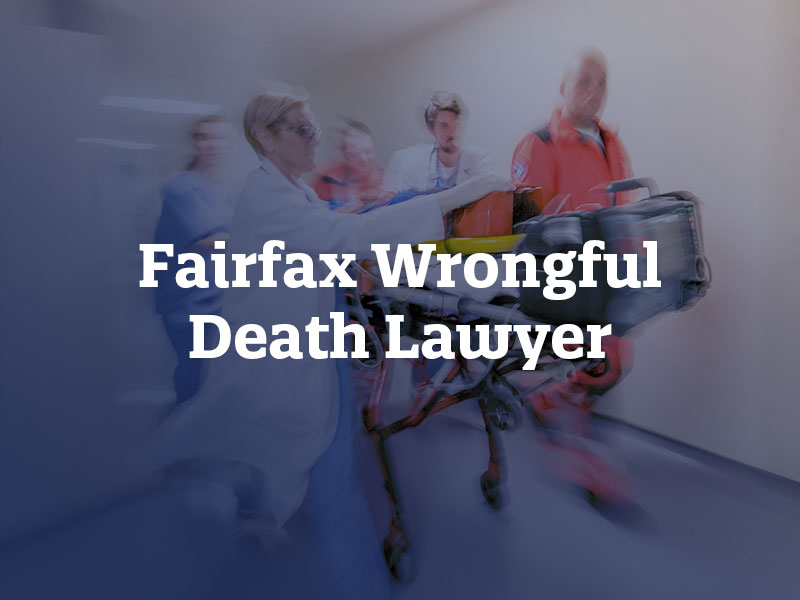 Filing a Wrongful Death Claim in Fairfax
Family members or dependents of the deceased, known as "statutory beneficiaries," may file a wrongful death claim in Virginia in the following order:
The surviving spouse
Children
Grandchildren
Surviving parents
Siblings
Relative who is considered a dependent and shares their household
Surviving family member inheriting the deceased's estate under Virginia's intestate succession laws
Parents may not file or receive compensation in a wrongful death claim in Virginia if they abandoned the deceased during their childhood.
Types of Damages in a Fairfax Wrongful Death Claim
As a grieving family member, you may be able to obtain compensation for:
Grief and mental anguish
Loss of the consortium (deceased's care and companionship)
Loss of income and benefits, as well as expected future income
Medical expenses related to fatal injuries
Reasonable funeral expenses
Punitive damages
Unlike most damages, which are intended to compensate surviving family members, punitive damages are meant to punish the defendant for their reckless behavior and disregard for the safety of others.
Proving Negligence in a Wrongful Death Claim
The plaintiff, typically a surviving family member, must prove these four elements to successfully show that the defendant's negligent actions resulted in their loved one's death:
Duty of Care – The plaintiff must prove that the defendant owed the deceased person a duty of care, such as the obligation to obey traffic laws and drive carefully, in a case involving a car accident.
Breach of Duty of Care – The plaintiff must also prove that the defendant breached the duty of care owed to the deceased person. For example, in a case involving a car accident, the plaintiff needs to prove that the defendant disobeyed traffic laws and was speeding or ran through a red light at the time of the collision.
Causation – The plaintiff must prove that the breach of the defendants' duty of care directly caused the wrongful death.
Damages – The plaintiff must prove that they suffered monetary losses, such as medical expenses, funeral costs, loss of deceased's income, etc.
Many wrongful death claims settle outside of the courtroom through negotiations between attorneys for both sides.
When Do You Need a Fairfax Wrongful Death Lawyer?
Taking on the complicated task of filing a wrongful death claim at an already painful time is an added burden that you don't need. The process tends to require an extensive amount of time and investigating. An experienced wrongful death lawyer will be able to determine the amount of money that you and your surviving family are warranted, gather the sufficient evidence, and negotiate with insurance companies on your behalf. You will have the ability to focus on you and your family.
Contact Our Office Today for a Free Consultation
Surviving family members have only two years to take legal action. Speak to a highly knowledgeable wrongful death lawyer at Koonz McKenney Johnson & DePaolis LLP today and discuss your options. Call (703) 498-2928 or fill out our contact form to schedule a free consultation.