Have you been involved in a truck accident? Have you lost a family member to a tractor-trailer crash? Make sure you have the accident thoroughly investigated, as you may be entitled to compensation.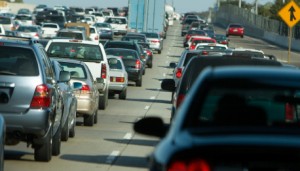 Sadly, nearly 700 people were killed and more than 24,000 people were injured in truck accidents in 2013, according to the National Transportation Safety Board. In Maryland alone, in 2013, 59 people were killed in truck accidents.
How Can I Avoid a Truck Accident?
Unfortunately, truck accidents can happen for a number of different reasons, including driver fatigue and error and auto part failure. Sometimes, there is very little a person can do to avoid getting into an accident. However, you should always stay alert and be aware when there are tractor-trailers around you on the road.
To potentially avoid a truck accident, you should:
Never speed to pass a truck
Be cautious in poor weather
Avoid tailgating
Avoid driving in "blind-spots"
Avoid distractions
A Tragic Maryland Truck Accident
Sadly, five people including a pregnant woman were killed in a truck accident in Queen Anne's County on January 10. According to USA Today, four of the people killed in the crash were from the same family, and another victim was the boyfriend of one of the women killed.
The crash victims were all from Accomack County, Va. The family was reportedly driving in a Suzuki Forenza when the accident occurred near the intersection of routes 50 and 313, in Wye Mills.
The tractor-trailer reportedly hit the passenger side of the vehicle, causing it to roll. Most of the occupants were pronounced dead at the crash scene. The accident remains under investigation. It remains unclear if a driver ran a red light at the intersection.
Speaking to an Attorney About a Truck Accident
It is important to know your legal rights and how the law applies to your situation, if you have been injured or have lost a loved one in a truck accident. Keep in mind, you could potentially file an injury lawsuit or wrongful death case, if truck driver negligence contributed to your accident.
For more information about truck accidents, speak to our firm, and continue to follow our blog and social media sites.
Koonz, McKenney, Johnson & DePaolis L.L.P.
Maryland, Washington, D.C. and Virginia Injury Attorneys
Sponsored by: Attorney William P. Lightfoot
Did You Know? Through a wrongful death lawsuit, you can seek damages for the loss of economic contributions and emotional support.
Source: http://www.usatoday.com/story/news/nation/2015/01/10/5-people-including-pregnant-woman-killed-in-md-crash/21558615/