A few new laws went into effect on October 1 that will affect Maryland drivers. According to CBS News, a law requiring all motorists to move into an open lane, away from tow trucks attending to roadside emergencies, went into place.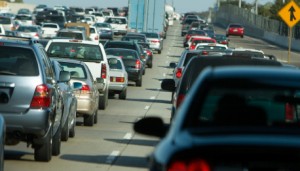 This is similar to laws that exist that protect law enforcement officials making stops on the side of the road.
The new law creates penalties that include substantial fines for drivers who fail to make lane shifts. The law came after tow truck worker James Schreiber was stuck by a hit-and-run driver in 2011, as he was assisting a disabled vehicle on Route 100.
"Because someone didn't move over and they weren't paying attention. He's gone forever," Jenna, James' wife said, according to CBS News.
The news outlet reported that if police catch you failing to make an effort to move, you could receive a $110 fine and a point on your license. Additionally, if you cause an accident and/or someone is injured or killed, the fines and points increase.
Forty-six other states in the country have similar laws requiring drivers to move over for emergency roadside assistance personnel, according to CBS News.
Can I Speak to an Attorney about My Car Crash?
It is always a good idea to use caution when you approach stopped or disabled vehicles on the side of the roadway. A car moving at a fast speed could seriously injure a pedestrian or motorist on the side of the road, as the case above shows.
If your loved one has suffered injuries like a traumatic brain injury, spinal cord injury and/or broken bones, or has been killed in a vehicle accident, call our attorneys today. We can hold the driver at fault liable for his or her recklessness.
You could seek compensation for his or her pain and suffering, as well as medical costs associated with injury treatment. For more information, call us today.
Let the experienced auto accident attorneys at Koonz, McKenney, Johnson & DePaolis handle your case with compassionate counsel.
Koonz, McKenney, Johnson & DePaolis L.L.P.
Maryland, Washington, D.C. and Virginia Injury Attorneys
Source: http://baltimore.cbslocal.com/2014/09/24/expanded-move-over-law-to-include-tow-trucks/