Birth injuries occur all too often in the U.S. and nearly half of them could be avoided if healthcare professionals met the standard of care required of them. If you believe your child was harmed during labor or delivery in Washington, D.C. or surrounding areas, you may be entitled to sue for compensation.
Contact our office today to speak to one of our highly knowledgeable and compassionate Washington, D.C. birth injury lawyers. One of our experienced attorneys will answer your legal questions over a free initial consultation and case evaluations, and advise you on your best legal options.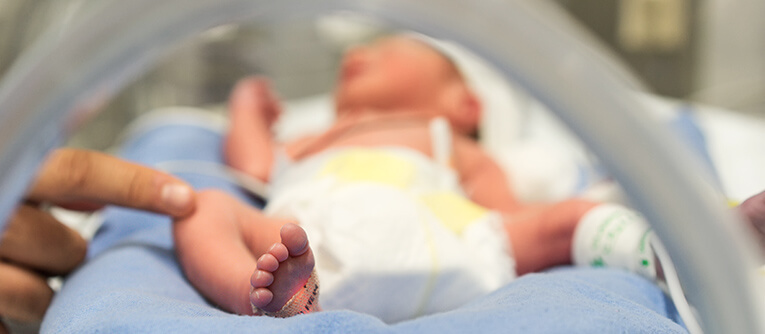 Why Choose Koonz McKenney Johnson & DePaolis LLP?
Your case will be given the attention it truly deserves and we will only accept legal fees once we win.
For more than 38 years, we have consistently achieved successful outcomes for our Washington, D.C. birth injury clients.
We have stood up to numerous major corporations and businesses and have recovered compensation totaling more than $1 billion.
Common Causes of Birth Injuries in Washington, D.C.
The following actions are considered medical negligence and commonly result in birth injuries:
A lack of or improperly trained medical staff
Failure to diagnose and treat a maternal infection
Delayed or a failure to respond to fetal distress
Improper use of birthing instruments
Failure to plan for or perform a cesarean section swiftly
Inability to properly resuscitate a child after birth
Common Birth Injuries in Washington, D.C.
A birth injury in Washington, D.C., and around the nation, is defined as any damage or injury to an infant's body occurring before, during, or slightly after the child's birth. Damage to an infant can commonly cause the following birth injuries:
Brain-Related Injuries in Washington, D.C.
Injuries due to brain damage are typically cause by oxygen deprivation.
Hypoxic-Ischemic Encephalopathy A reduction in the supply of oxygen to the brain and other organs.
Cerebral Palsy: A disorder affecting movement, muscle tone, and motor skills.
Muscle-Related Injuries
Injuries causing limited movement or paralysis.
Brachial Plexus  Upper arm injury during delivery, causing weakness in possibly the shoulder, arm, and hand of the affected arm.
Erb's Palsy A form of brachial plexus, possibly causing a loss of feeling and weakness in the affected arm, and possibly even paralysis.  If a baby's neck is unnaturally stretched during delivery, this injury can occur.
Bells Palsy Causes paralysis or weakness on one side of the face. The source of the injury during birth is unknown, but thought of to possibly be due to a deprivation of oxygen or by the herpes virus.
Caput Succedaneum The soft tissues in a baby's scalp swell due to pressure, commonly caused by excessive force during vacuum extraction or misuse of the instrument.
Other Birth Injuries common in Washington, D.C.
Bone Fractures
Spinal Cord Injuries
When Do You Need a Washington, D.C. Birth Injury Lawyer?
Hospitals have teams of attorneys that will attempt to deny or invalidate your claim. An experienced birth injury lawyer will collect evidence, documents, a witness and expert list, and then go through every detail of how the birth injury occurred in order to determine fault and construct a strong case. A lawyer will also conduct settlement negotiations on your behalf, but if one cannot be reached then they will represent you in civil court.
Contact Our Firm Today | Free Consultations
The Washington, D.C. birth injury lawyers of Koonz McKenney Johnson & DePaolis LLP have a significant amount of experience battling against hospitals and insurance companies on behalf of birth injury victims' families. Contact us today so we may evaluate your case and advise you of your legal rights. We offer free consultations.