Can A Parent File A Personal Injury Lawsuit On Behalf Of A Child?
DC Child Injury Lawyer Representing Injured Children And Minors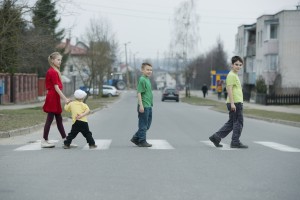 Children have legal rights, just like any other person. When a child has been injured or harmed in an accident due to negligence, he or she may have a personal injury claim that a parent or legal guardian can bring on behalf of the injured child. However, the resulting money from a personal injury claim involving a child must be used in the best interest of the minor. Having a compassionate and experienced Washington DC Child Injury Lawyer on your side can help you through this difficult time.
Since 1979, each injury lawyer at Koonz, McKenney, Johnson & DePaolis L.L.P. has advocated for justice and upheld the legal rights of those severely hurt because of the careless actions of others. A personal injury lawyer at the law firm will not only pursue the rightful damages for the injury, pain and suffering caused by the careless actions of another, an injury attorney can assist parents in safeguarding the money until the child turns 18.
While the laws in the District of Columbia, Maryland and Virginia differ on how the funds of a personal injury lawsuit involving a child are handled, our lawyers for children injuries can secure the funds in a trust or other account to help protect the proceeds for the future benefit of the minor.
Is Personal Injury Law Different for Minors in D.C.?
All personal injury lawsuits involve proving negligence. Negligence is a term used to describe the failure of someone to use reasonable care, which results in damages or injuries to someone else. In a personal injury claim involving adults, negligence can be found for both the at-fault individual or company and on the part of the injured victim who failed to act how someone reasonable would act in the same situation. This is called contributory negligence.
However, the law treats minors in personal injury claims differently than it treats adults. Children are not typically expected to act in the same way a reasonable adult would act. In a personal injury lawsuit involving a minor, children under a certain age may be found incapable of being negligent with consideration of what is reasonable for a child of their age, intelligence, experience and level of maturity.
In a personal injury claim with a minor,  child injury lawyers must prove that the person at fault owed the child a duty of care and then failed to act with the care and knowledge a reasonably prudent individual would have done in a same or similar circumstance.
Most Common Child Injuries in The District of Columbia
Car accidents with children as passengers: Child may sustain serious or even fatal injuries when involved in collisions. For severe caD.C. Child Injury Lawyerr accident injuries, minors may face a lifetime of medical care and disability. When a fatal car accident involves a child, families are left with questions of "Why?" and "What now?" as they try to grasp the situation.

In either case, the thought that seeking damages in a personal injury or wrongful death lawsuit could make right what the negligence of another has done is unimaginable. However, the law can help your family recover costs for past and future medical expenses, compensation for loss of quality of life and other economic and noneconomic damages caused by the accident. For children who pass away in fatal car accidents, families may be entitled to file wrongful death lawsuits to hold the negligent parties accountable, recover funeral expenses and other damages.

School bus accidents: If a child sustains school bus injuries on a public school bus due to negligence, multiple parties may be involved in the lawsuit. Defendants commonly involved in school bus injury lawsuits include school districts, bus drivers and those responsible for defective roadways.

For example, some school buses currently in operation need upgrades or maintenance not completed due to costs. Some schools would rather pay the costs of potential personal injury lawsuits for children who suffer severe school bus injuries than the expenses it would take to make their buses safe.

Bicycle accidents: Brain damage is common and severe injury that can result when a car hits a child on bicycle. A traumatic brain injury is life-altering, and the lasting effects for a minor could mean a lower IQ, developmental delays and lifetime of challenges.
Pedestrian accidents: Children may be more likely to be involved in pedestrian accidents, as drivers may not always use reasonable caution in areas where children may be present. This includes when children are coming out of a school bus and crossing a street when a driver attempts to illegally pass the school bus.
Daycare negligence: Daycares are entrusted by parents to keep their children safe. Daycare liability may arise when the facility fails to properly train workers, screen employees or have necessary security.
Amusement park injury: Children as common guests at theme parks and water parks, but also common victims of injuries from defective rides, lack of security or slip and fall accidents due to theme park negligence.
Defective toys and faulty products: Manufacturers and retailers may be responsible when defective or recalled products, including toys, bicycles and car seats, seriously injure children. Trampolines marketed as toys and not pieces of equipment that require supervision to be safely used are also responsible for nearly 100,000 trips to the emergency room each year, with 92 percent of trampoline injuries involving children ages 16 and below.
Dog bites and animal attacks: Children are more likely to suffer severe injuries and disfigurement from animal attacks than adults are because of their relative size. Head, neck and facial dog bite injuries are common for children attacked by dogs. Our child dog bite lawyer can help families in the aftermath of an attack understand what responsibilities dog owners have to prevent attacks and what rights they have under Maryland, Virginia and DC dog bite laws.
Pool accidents and drowning: Hotel, resort and residential homeowners may incur liability if a child is injured or drowns in a swimming pool accident because of negligence. Pool equipment manufactures may also be at fault for defective pool equipment, such as faulty pool drains.
Pool accidents and drowning: Hotel, resort and residential homeowners may incur liability if a child is injured or drowns in a swimming pool accident because of negligence. Pool equipment manufactures may also be at fault for defective pool equipment, such as faulty pool drains.
This is only a short list of common child injuries. Please contact Koonz, McKenney, Johnson & DePaolis L.L.P and speak to an understanding and experienced Washington DC Child Injury Attorney to discus your situation.
DC Child Injury Lawyers Representing Children Who Suffer Accident or Injury Caused by Negligence
When a child is injured, parents or guardians may not know where to turn for help. They often fear what will happen to the child when they pass on. Secure your child's future after an injury or accident by contacting our personal injury law firm with offices in Washington, D.C. Once a case is settled on behalf of a minor, we assist families to secure the money for the child. This way, parents will know the child will be protected and have access to the money for life's necessities going forward. Contact us to speak to a Washingotn DC child injury attorney for a no obligation, no cost consultation to discuss the facts of a potential personal injury case involving your child. Our Washington DC Personal Injury Lawyers can help.
Koonz McKenney Johnson & Depaolis serve residents of Washington DC including those living in Capitol Hill, Columbia Heights, Downtown District of Columbia, Foggy Bottom, Georgetown, and Mount Vernon.