A traumatic brain injury (TBI) can be life-altering not only for the victim but for family members as well. When a TBI is caused by the negligent, reckless, or willful conduct of another party, victims have a right to just compensation. While some TBI victims recover and go on to lead productive lives, others may require lifelong care. If you or a loved one has suffered any traumatic brain injuries due to someone else's negligence, you need a capable brain injury attorney at your side.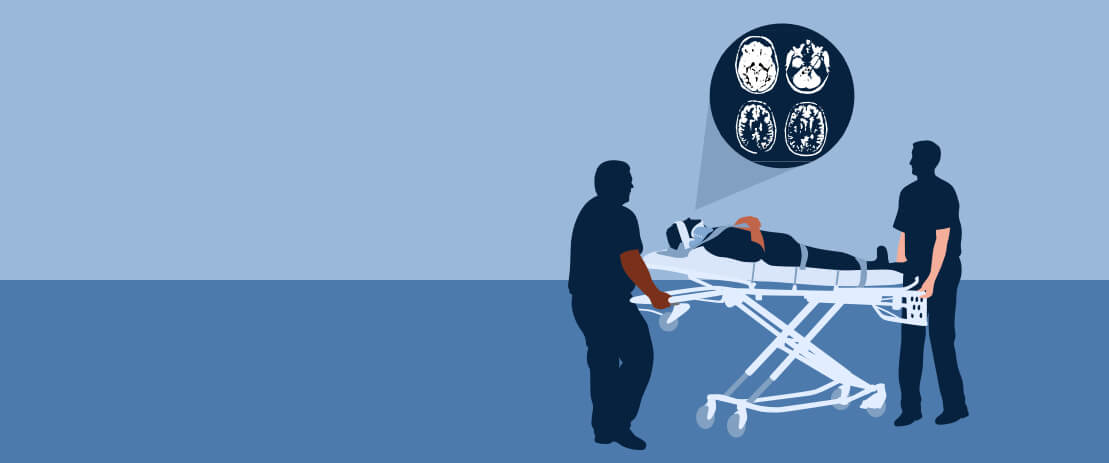 At Koonz McKenney Johnson & DePaolis LLP, we have a successful track record of handling personal injury claims arising from traumatic brain injuries. As a leading personal injury practice serving clients in Washington, DC, we are widely known for being dedicated advocates of injury victims. 
Once you become our client, we will provide you with compassionate representation and help you obtain the medical care you need and the compensation you deserve. We understand the physical, emotional, and financial challenges facing you, so there is never a fee until we recover for you. Contact our office today for a free consultation.
What is a Traumatic Brain Injury?
A traumatic brain injury can result from a violent blow or jolt to the head or body or an object that penetrates brain tissue. Generally, there are two types of traumatic brain injuries – closed and open:
Closed TBI – This is an injury to the brain that occurs when a blow to the head causes the brain to strike against the skull, which can result in brain swelling and blood clots
Open TBI – This type of brain injury involves a skull fracture due to a fall or collision or an object, such as a bullet or skull fragment, piercing the brain
In addition, traumatic brain injuries are classified as mild, moderate, or severe:
Mild TBI results in a period of lost consciousness, confusion, or disorientation that lasts for less than 30 minutes
Moderate TBI can lead to a period of unconsciousness of up to 6 hours and a degree of memory loss
Severe TBI involves an extended period of unconsciousness or a comatose state and significant cognitive impairment
Regardless of the type or severity of the injury, a TBI requires prompt medical attention to prevent the condition from worsening.
Specific Categories of Traumatic Brain Injuries
There are various categories of brain injuries, including:
Concussions due to a violent blow to or shaking of the head
Contusions caused by a blow to the head that results in bruising or bleeding
Diffuse axonal injury as a result of strong shaking back and forth or rotation of the head from side-to-side
Penetration injury occurs when a sharp object penetrates the skull (e.g. a knife, bullet, or falling object)
Anoxic brain injury as a result of oxygen deprivation to the brain
Hypoxic brain injury when brain function ceases due to lack of oxygen
Given the various types of brain injuries, it is crucial for medical professionals to make a quick and accurate diagnosis and administer the appropriate treatment promptly to prevent potential complications.
Symptoms of Traumatic Brain Injuries
Brain injuries involve a wide range of symptoms, including:
Headache
Confusion
Lightheadedness
Loss of consciousness
Memory loss
Blurred vision
Sensitivity to light or sound
Sleep disorders
Balance problems
Nausea or vomiting
Irritability, anxiety, depression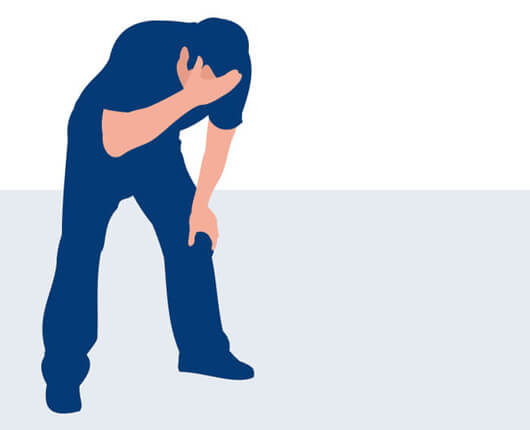 Depending on the severity of the injury, TBI victims may face health problems that last a few days or the rest of their lives. For example, a person with a mild TBI may experience short-term symptoms and recover within a couple of weeks. But a moderate or severe TBI may have long-term or life-long effects.
When any type of traumatic brain injury is caused by another party's negligence, it is crucial to have aggressive legal representation. This is where personal injury attorneys can help. We have the skills and resources to see you through settlement negotiations or litigation. While many injury claims can be resolved without court intervention, TBI cases often go to trial. Rest assured, we will fight for your rights in and out of the courtroom.
Common Causes of Traumatic Brain Injuries
Any type of blow to the head can cause a brain injury, however, the leading causes of TBIs include:
Falls
According to the Centers for Disease Control and Prevention (CDC),  nearly half of traumatic brain injuries each year are caused by falls. Anyone can be injured in a slip and fall accident, but older adults and young children are especially vulnerable to brain injuries after a fall. Also, falls from heights – ladders, scaffolding, roofs – are a common cause of brain injuries in construction workers.
Motor Vehicle Accidents
Car accidents, particularly in high-impact collisions (e.g. T-bone accidents, head-on collisions), frequently result in traumatic brain injuries. Other types of traffic accidents – truck accidents, motorcycle accidents –  as well as bicycle accidents and pedestrian accidents can also result in TBIs.
Sports Injuries
Blows to the head that are common in contact sports such as football, soccer, and hockey often result in traumatic brain injuries; children under 17 years of age and younger are especially vulnerable to sports-related brain injuries.
Violent crimes
Assault and battery, domestic violence, and gunshot wounds can result in traumatic brain injuries. While violent crimes can and should lead to criminal charges, it is possible to pursue a personal injury claim even if the defendant is not convicted because the burden of proof is much lower in a civil case than in a criminal case.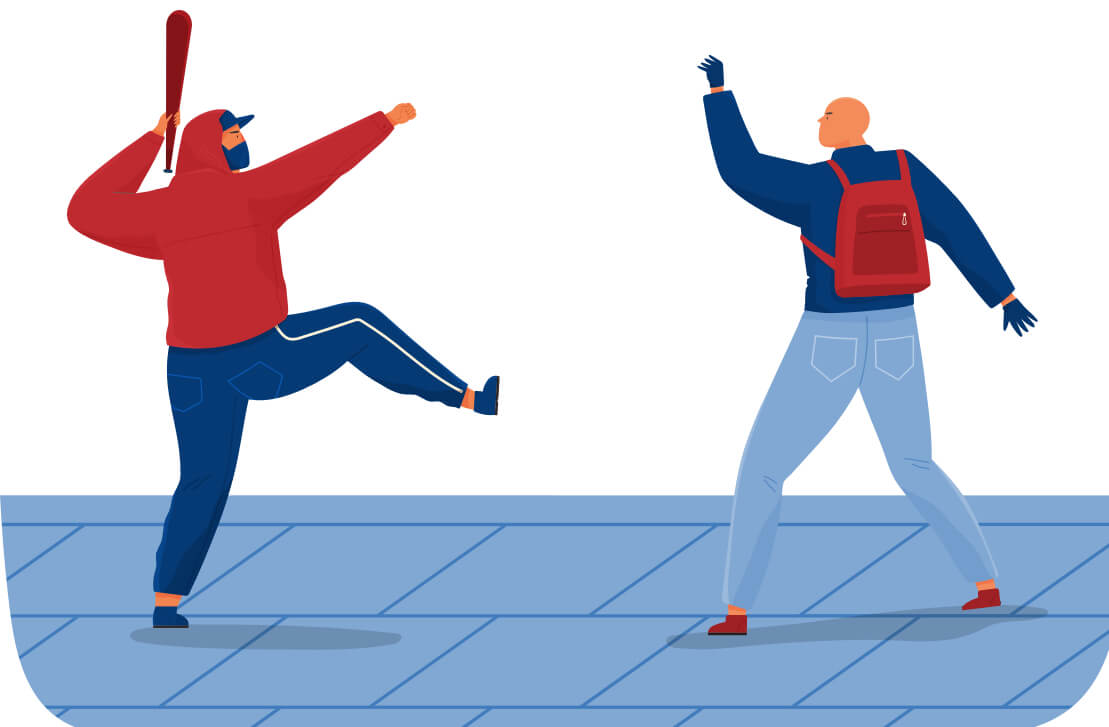 Medical Malpractice
Medical malpractice, such as misdiagnosis, anesthesia errors, and surgical mistakes often result in traumatic brain injuries. To have a valid claim, it is necessary to show that a medical professional failed to provide the victim with the appropriate standard of care.
Regardless of the type of accident that caused your TBI, you can trust our personal injury attorneys to fight for the maximum compensation you deserve.
TBI Statistics
According to the most recent data compiled by the CDC:
There were approximately 223,050 TBI-related hospitalizations in 2018
There were over 61,000 TBI-related deaths in 2019
People 75 years of age and older had the highest rate of TBI-related hospitalizations and deaths – accounting for about 32 percent of hospitalizations and 28 percent of deaths
Males were nearly two times more likely to be hospitalized and three times more likely to die from a TBI than females
Children from 0 to 17 years of age had 16,480 TBI-related hospitalizations in 2018 and 2,476 TBI-related deaths in 2019
How Are Traumatic Brain Injuries Treated?
Treating a traumatic brain injury depends on the severity of the injury. A mild TBI may only require rest and over-the-counter pain medicine, but it is crucial to closely monitor the victim for persistent or worsening symptoms. By contrast, a moderate or severe TBI requires immediate emergency care to ensure that the victim's brain has an adequate supply of blood and oxygen. Depending on the circumstances, surgery may also be required to alleviate brain swelling or bleeding and to minimize brain damage caused by inflammation or oxygen deprivation.
Traumatic Brain Injuries Can Lead To Complications
Victims of traumatic brain injuries are at a high risk of complications, either as a direct result of the injury or of being bedridden for days or weeks. These complications include:
Increased intracranial pressure (ICP) – Increased pressure inside the brain may be life-threatening
Edema – Excessive fluid in the brain can lead to swelling that interrupts blood flow and damages brain cells
Pneumonia – Injury victims who are unable to move may develop pneumonia
Brain infection – Infections are common in penetrating brain injuries
Blood clots – Being unable to move may slow blood flow throughout the body, leading to blood clots in the legs or arms that travel to the lungs
Given the life-threatening complications of traumatic brain injuries, victims typically need ongoing and costly medical care.
Why You Need a Washington DC Brain Injury Attorney
If you or a loved one has suffered a traumatic brain injury, it takes a skilled personal injury lawyer to prove that the person who caused your injury (the defendant) was negligent. Generally, there are four elements of negligence:
The defendant owed you a duty of care
The defendant breached that duty
The defendant's negligence was the direct cause of your brain injury
You sustained actual damages as a result of your TBI
The term "duty of care" means that we all have a responsibility not to cause harm to others. For example, all drivers in the Washington D.C. area have a duty of care to operate their vehicles in a safe manner and avoid causing injuries to others. A driver who breaches this duty by driving under the influence or violating traffic laws can be held liable for an accident that results in a traumatic brain injury.
How Koonz McKenney Johnson & DePaolis LLP Can Help
We have the legal knowledge and skills to prove the responsible party's negligence. Ultimately, proving negligence is a matter of conducting a thorough investigation of the incident that caused your brain injury. Our experienced personal injury attorney will handle all the details of your claim, including:
Collecting and examining evidence, including police reports and emergency room records
Identifying and interviewing witnesses, including the defendant
Obtaining medical records of all your treatment (MRIs, CT scans, surgeries, doctor's visits, lab tests, rehabilitative care, physical therapy)
Arranging for opinions and testimony by medical experts
Negotiating a settlement with the defendant's attorney
Filing a personal injury lawsuit if necessary
We are not only highly skilled attorneys but also compassionate people who understand the challenges facing you and your family. Our legal team will stand by you every step of the way and work strategically to get you the maximum compensation you deserve.
Damages in Washington DC You Can Recover For A Traumatic Brain Injury Caused By Negligence 
No two injury claims are the same, and the damages you can recover depend on the severity of your injury, as well as other factors. In a successful claim, however, you may be entitled to compensation that includes economic and non-economic damages, such as:
Medical expenses – past and future
Lost wages
Lost earning power
Rehabilitative costs
Pain and suffering
Emotional distress
Permanent disability
Cost of assistive devices (e.g. wheelchairs, walkers)
Cost of necessary modifications to your residence
Loss of enjoyment of life
If the responsible party's conduct was particularly egregious or unlawful (e.g. drunk driving, assault), you may also be entitled to punitive damages. These damages are intended to punish the responsible party's misconduct and deter others from engaging in similar misconduct.
Traumatic Brain Injury Resulting in Wrongful Death
If a loved one has died as the result of a traumatic brain injury, we will determine whether you have grounds for a wrongful death lawsuit. To have a valid claim, we must be able to prove that the responsible party's negligence was directly responsible for causing the TBI that led to your loved one's death.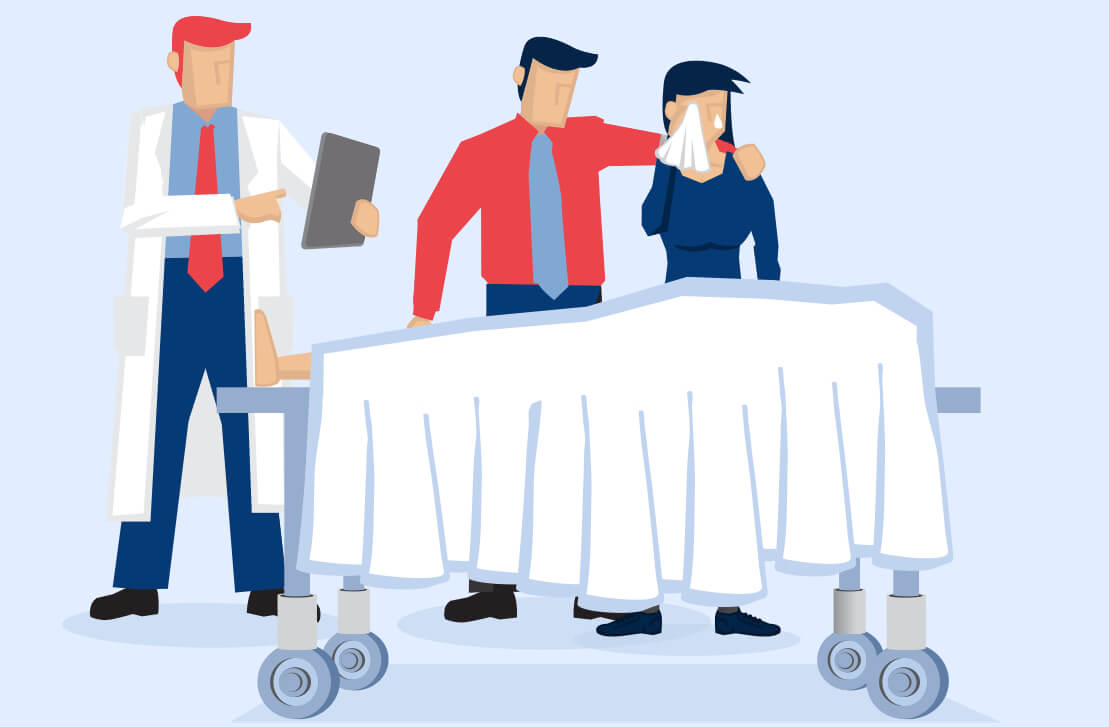 You should know that certain damages will be awarded to the estate, such as past and future lost wages and benefits, final medical expenses, and funeral and burial expenses. Family members can recover damages for the value of financial support and household services the decedent provided to the family as well as for the loss of love, companionship, and guidance. While no amount of money can replace a life, a wrongful death claim can help you obtain compensation to secure your financial future and provide justice for your loved one's preventable death.
Contact Our Experienced Washington DC Traumatic Brain Injury Attorneys
If you or a loved one has suffered a traumatic brain injury, you probably have concerns about the mounting medical expenses, your lost income, and your future. Our experienced attorneys will address those concerns by providing you with the informed representation you need and the caring, personal service you deserve. When you become our client, you will have comfort knowing that we will always stand by you. Contact our office today so we can start working on your claim.