We have been reporting regularly over the last few weeks about the Takata airbag recall, which has affected more than 14 million vehicles from 11 automakers worldwide.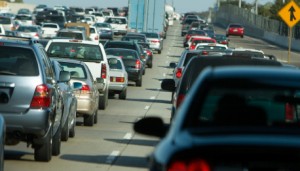 Recently, in America, the recall was expanded to include more vehicles in high humidity states, including Mazdas, Chryslers and Fords.
According to the Detroit News, the recall now includes the following Mazda models: 2003-2007 Mazda6, 2004-2008 RX-8, 2006-2007 Mazdaspeed6, 2004-2005 MPV and 2004 B-Series vehicles registered in Florida, Hawaii, Mississippi, Louisiana, Georgia, Texas and Alabama.
Additionally, Chrysler and Ford have announced that they will recall thousands of pickups in several regional areas. Remember, if you want to check your vehicle for a recall, you can visit the NHTSA's website where you can browse notices by VIN number.
The airbags reportedly open with too much force and spray occupants with metal shrapnel. So far, there have been several personal injury lawsuits, a wrongful death case and several class action lawsuits filed against Takata and the vehicle manufacturers over issues relating to the recalls.
Some safety experts have been upset with the regional recalls, as they point out that many vehicles are used for travel across state lines.
Can I File a Lawsuit If I Am Injured by a Defective Auto Part?
You should contact an attorney immediately if you have been affected by this recall or any defective auto part. It is important to have any accident investigated if you have concerns that it may have occurred because of a mechanical issue or defect. An attorney could potentially file a claim on your behalf.
For more information, you can visit our Facebook and Twitter pages.
Koonz, McKenney, Johnson & DePaolis L.L.P.
Maryland, Washington, D.C. and Virginia Injury Attorneys
Source: http://www.detroitnews.com/story/business/autos/foreign/2014/12/04/mazda-expands-takata-air-bag-recall-vehicles/19904197/