Did you know that head-on vehicle accidents are more violent than other forms of crashes, often resulting in serious injuries and death?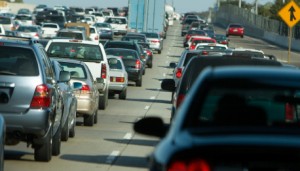 Sadly, head-on accidents are often avoidable. Sometimes they occur because of medical emergencies, defective auto parts, distracted driving and/or driver inattention. They also occur because of drunk driving.
According to a study by the National Transportation Safety Board (NTSB), over a five-year period, the agency found that drivers had blood alcohol content (BAC) of more than twice the legal limit in 59 percent of head-on collisions.
The accidents can result in death, as well as devastating injuries, like the loss of limbs, broken bones, spinal cord injuries and/or brain injuries.
Unfortunately, two people were killed on December 15 following a head-on crash in Davidsonville, Maryland. According to CBS News, the accident occurred at around 8:42 p.m., when a black Audi TT driving westbound on a roadway crossed the centerline and struck a silver Toyota Yaris.
The driver of the Yaris, indentified as Marie Elaine Higgs, 60, was pronounced dead at the scene of the crash, according to CBS News. The driver of the Audi, 22-year-old Nicholas Anthony Cassidy, was transported to an area hospital where he was later pronounced dead.
The crash remains under investigation.
Can I File a Lawsuit If an Inattentive Driver Kills My Loved One?
If you have been seriously injured in a vehicle accident or have had a family member killed in one, you should speak to our injury attorneys. If there has been a death, you can collect damages for burial costs and lost income, as well as compensation for pain and suffering.
For more information about vehicle accidents, you can visit our Facebook and Twitter pages. If a reckless driver has injured you, our attorneys are here to help.
Koonz, McKenney, Johnson & DePaolis L.L.P.
Maryland, Washington, D.C. and Virginia Injury Attorneys
Source: http://washington.cbslocal.com/2014/12/15/police-investigate-fatal-crash-in-anne-arundel/